Move over the Seven Kingdoms, it's time for Game of Thrones fans to embrace the seven seas.
A new cruise, set to sail in September 2021, will tour a host of European filming locations from the hit HBO show, and hopefully help traumatised super-fans recover from the abomination that was season eight. Passengers can choose between two itineraries – one northern, one southern – or opt for both back-to-back in the so-called 'Known World Ultimate Cruise'.
The eight-day northern route takes in Iceland, Ireland and Northern Ireland, and focuses on the wintry wilds of Northern Westeros and the realms beyond the wall. In Iceland, the tour visits the Fist of the First Men and The Bloody Gate, before stopping at that cave, that launched the on-screen and off-screen romances between Ygritte and Jon Snow.
For the film crews the Emerald Isle was Game of Thrones HQ, and between them Ireland and Northern Ireland hosted Hardhome, Castle Black, Winterfell, The King's Road, and many, many more. Take any screenshot from Game of Thrones: if it's rural and not snowy, it's probably Irish.
The southern route is also eight days, and tours Spain, Malta, and perhaps the show's most famous filming location, Croatia. For series devotees Spain is synonymous with Dorne, the desert dominion filled with sand-snakes, warrior princes and treachery.
The Royal Alcazar of Seville doubled as Dornish capital Sunspear, and its heavily featured water gardens, while Cordoba's Roman Bridge became the Long Bridge of Volantis, and the Castle of Zafra served as the setting for the Tower of Joy.
After a quick stop in Malta – home to King's Landing in Season One, and later the seat of Aegon the Conqueror – Croatia provides the cruise's main course. The iconic walls of King's Landing are in fact the walls of Dubrovnik, while the city streets bore witness to Cersei's walk of shame.
Billed as "the ultimate fan event for those who want to vacation with their favourite passion," the Known World Ultimate Cruise packs both tours in back-to-back, and throws in an additional stop-off in Bilbao to see the storied Steps of Dragonstone.
Passengers are encouraged to dress in full fantasy garb (we recommend 'Night's Watch' or 'Kingsguard', rather than 'Army of the Dead'), while on-board entertainment will include a wide array of panels, lectures and discussions on all things Game of Thrones.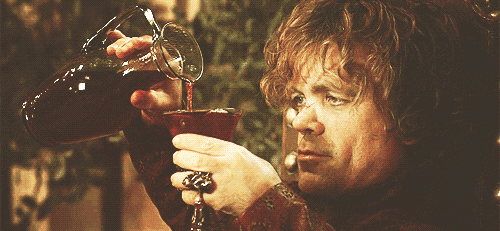 Expect Westerosi wine tastings, fan art auctions, cosplay parades, scavenger hunts and various throne-themed games, alongside an on-board spa that could relax even Stannis Baratheon. There's even a mysterious pledge to throw in a celebrity or two, although at this stage no one's naming names.
Admittedly, financing your voyage might require a loan from the Iron Bank. Prices start at $5,130 (£3,983) per person for an inside stateroom, and go to $22,170 (£17,213) per person for the 'celebrity suite'.