Feeling self-conscious about cellulite? We spoke to a dermatology expert to find out how to treat cellulite at home and which treatments work best.
First things first, don't be self-conscious. This orange-peel-like skin is totally normal. Studies show that about 90% of women will experience cellulite in their life, and it can be usually found on your thighs, buttocks and belly.
However, if you are keen to reduce the appearance of cellulite, there are a few things you can do. We spoke to consultant dermatologist Dr Penelope Tympanidis, from Harley Street's Dermaperfect, to find out more…
Why do we get cellulite?
Cellulite often starts in our teenage years and is caused by fat cells bulging through the connective tissue, which creates a rippling effect. As the skin on your thighs gets thinner over time, it gives less support, which makes the dimples look more obvious.
Ageing isn't the only cause though – gaining weight, genetics, or a sedentary lifestyle can all contribute, and your gender can play a role too. Women are more likely to have cellulite than men, as men have lower amounts of estrogen in the body.
Ask any woman and she'll probably tell you there's an area of her body that's affected by cellulite, but some people suffer the condition more than others. Dr Tympanidis says: "Heredity, hormones, lifestyle and nutrition are some of the big factors to take into account. Some women might present one or more causative factors and therefore may be more affected."
Three grades evaluate how serious your cellulite is. According to the cellulite severity scale, the mildest condition is when you have an orange-peel appearance, while deeper pocks indicate that your cellulite is on the more severe side.
Can you completely get rid of cellulite?
Unfortunately, researchers and doctors have not identified a cure for cellulite or a treatment that may permanently reverse the effects. No matter how serious your cellulite is, it is impossible to 'cure', says Dr Tympanidis.
"Our bodies are very dynamic and changes according to menstrual cycles, nutrition and lifestyle. Even if cellulite is treated successfully, it might reappear gradually."
What can be done to reduce the appearance?
The good news is that even though cellulite is not curable, it is still treatable, and you can take steps to reduce the appearance of it. A healthy lifestyle should be your first port of call. Tympanidis suggests exercising regularly; doing aerobic exercise such as walking fast, cycling or running at least twice a week is helpful.
A balanced diet is also essential, and Tympanidis warns that alcohol and sugar should be avoided.
When it comes to treatments, massage and dry brushing can stimulate the lymphatic system, boosting circulation and elasticity, and reducing the appearance of cellulite.
Dr Tympanidis suggests consulting a dermatologist about topical fat treatments such as mesotherapy, which involves injecting substances such as vitamins, minerals, amino acids, and enzymes into the tissue just beneath the skin. Or you could try cryolipolysis; a non-invasive body contouring treatment used to reduce fat cell volume by freezing.
Other kinds of cosmetic procedures can help treat your cellulite too. Both laser therapy and the acoustic therapy use light waves or sound waves and pulses respectively to break down fat while bolstering the skin's elasticity.
Dr Tympanidis also suggests subcision, a relatively more invasive therapy used for treating depressed cutaneous scars and wrinkles.
Want a simpler and cheaper method? Try using creams and lotions that contain retinol – also known as vitamin A – twice a day. Just like the creams you put on your face, retinol can make the skin on your thighs or buttocks look firmer and smoother. Word of warning though: It's wise to take any claims that creams can cure your cellulite or dissolve fat with a pinch of salt.
The most efficient way to reduce your cellulite before summer arrives, according to Tympanidis, is to combine all of the methods mentioned above (where possible). She says: "The more causative factors you address, the better. This means rectify hormonal imbalances, nutrition, lifestyle and apply topical treatments such as cryolipolysis. If you're still concerned about the appearance of your cellulite, you could then look into fat-melting injections and other cosmetic procedures."
What professional treatments are available, and do they work?
If you aren't confident in trying cellulite treatments at home, here are some professional treatments you could try first…
Dry brushing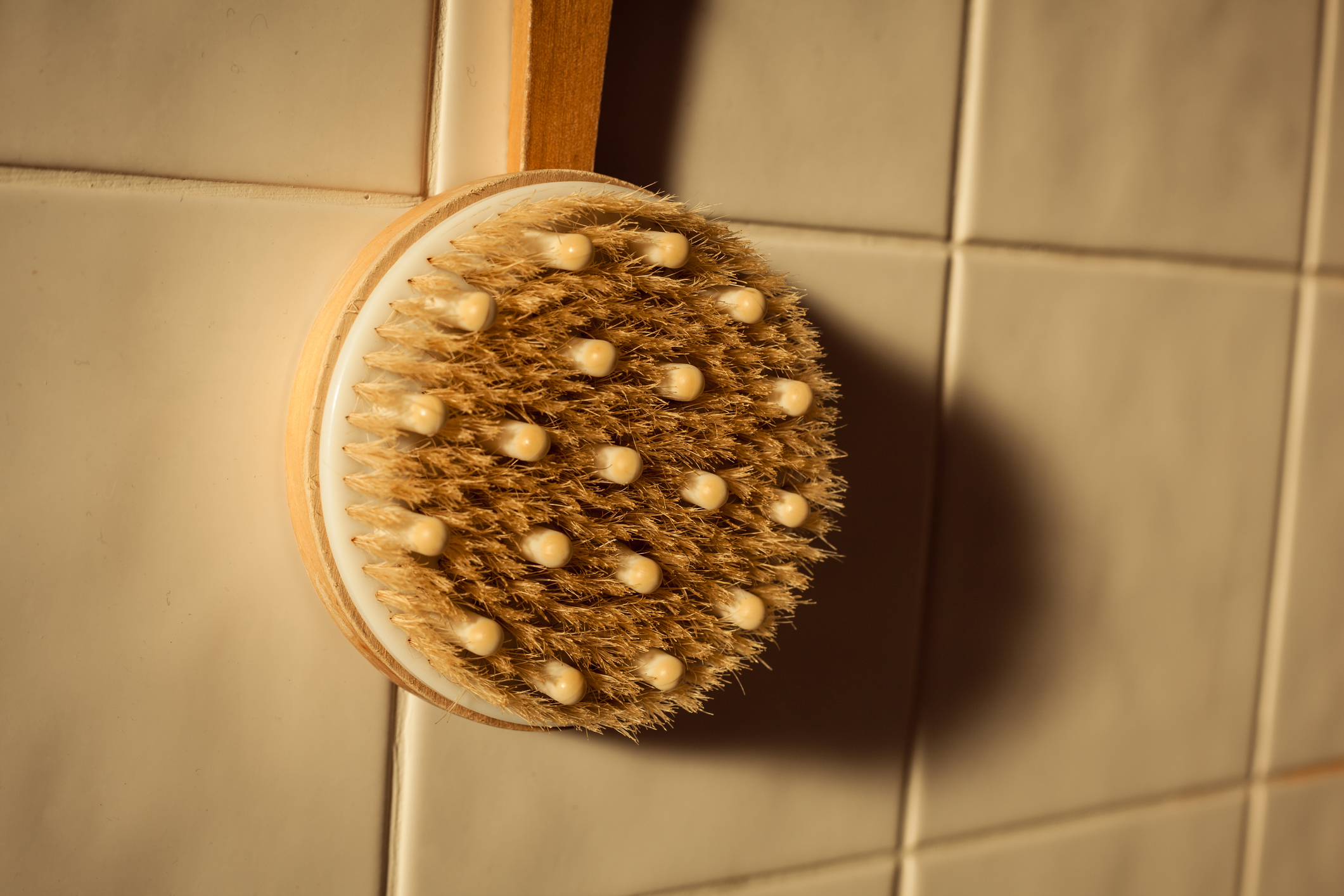 Dry brushing is by far the most widely known method for tackling cellulite. The idea behind it is that daily body brushing, in circular motions, both exfoliates the skin to smooth the surface and boosts circulation to help eliminate toxins.
Some beauty experts also recommend massaging areas with cellulite in the belief that it loosens up areas of fat that have become trapped.
However, Christopher Zachary, professor of dermatology at the University of California, Irvine dismisses dry brushing, along with other popular methods such as body scrubs made out of coffee beans, as "pure nonsense".
And he places no scientific stock on the massage theory, saying: "The concept of 'loosening trapped fat cells' has no meaning. All fat cells are 'trapped' or 'organised' within their basic structure."
So next time you reach for the dry brush, remember, it might not quite be worth all that time and effort.
Laser treatment
Cellulaze laser treatment is a procedure where a laser's energy is used to break up tough bands of tissue beneath the skin. It is these bands that cause us to see cellulite.
In Zachary's opinion, this is a fairly effective solution. He says: "This is a relatively intensive procedure compared with many others, and might only provide modest results… although one might see a reduction in the appearance of cellulite. However, some dimpling usually returns."
Zachary calls it one of the more extreme cellulite treatments, requiring several sessions to achieve a reduction.
Cellfina
Cellfina is a vacuum-assisted device which a dermatologist uses to insert a needle underneath the skin to break up these tough bands we've mentioned.
Zachary says: "This process is called subcision and is currently the best method for reducing deeper, more obvious cellulite."
For Zachary, this is one of the more effective procedures for eliminating cellulite. He says it can last for two years, possibly beyond, and as such, is one of the longer-term remedies.
Acoustic wave therapy
With this method, acoustic pulses vibrate your tissue to firm up and smooth skin.
Zachary says: "This treatment might provide temporary improvement in the appearance of cellulite. However, several sessions are needed to see a reduction, and this is never permanent."
Cellulite treatment at home
From simple tools to high-tech gadgets, here are 6 at home cellulite treatments to try…
1. The FasciaBlaster
A huge hit Stateside, where more than 700,000 have been sold, this strange-looking tool is covered with a series of claws that open the fascia. This is the connective tissue that envelopes and surrounds our muscles. It breaks up 'adhesions', which can cause numerous problems, including cellulite. You can buy the Mini 1 on Amazon, which is more compact and transportable than the larger models.
'Scrubbing' the FasciaBlaster over problem areas is shown to reduce dimpling. Don't be alarmed if it causes bruising – that means it's working.
2. The GloPro
Used on your face, the GloPro Microneedling tool (available on Amazon) is meant to help with the absorption of skincare products and reduce wrinkles, while the MicroTip Body Attachment Head smooths uneven skin all over your body.
Larger than the standard roller, it's covered in 1,680 stainless steel micro-needles which, when rolled over the skin, causes a rejuvenation response.
3. The Mio massage
Mio Shrink To Fit Cellulite Smoother (available on Amazon) uses a powerful active called adiposlim to improve the appearance of cellulite. But it must be used in conjunction with massage to have the desired effect. Here's what Mio recommends doing every day for 30 days:
"Using short, deep strokes, start with your calves and work up to your lower back, whilst paying special attention to the fronts of your thighs – and always rub in an upward motion.
"Ideally add some skin rolling into your massage technique. As you massage upwards, try to grab a roll of your thigh between your thumbs and fingers and work that roll upwards, pinching and releasing as you move up. It takes a little practise and does actually feel like a proper pinch."
4. Dry brushing
By far the cheapest at-home cellulite treatment is dry brushing, which should be done in slow, circular motions two or three times a week before you shower. Although one of our experts above was sceptical about this technique, lots of women swear by this. We love this natural body brush, available on Amazon.
Not only do the bristles exfoliate the surface of the skin, but the pressure also helps to stimulate circulation and lymphatic drainage.
Follow your brushing with E'lifexir's Bodylift anti-cellulite cream, which has been getting rave reviews.
5. The ultrasonic tool
The Assome! massager combines ultrasonic vibrations and high-frequency radio waves to target cellulite beneath the skin's surface. An easy cellulite treatment to do at home, but higher up the budget scale, this is a proper tool to get your hands on.
The tool, which should be massaged over cellulite-prone areas for five minutes three times a week, also improves skin's appearance with red and blue light. The Ultrasonic Serum it comes with uses xymenynic acid to reduce that orange peel texture.
6. Cupping
Another form of massage, cupping uses suction to mimic the pinching and rolling movements a massage therapist would make. This is an easy cellulite treatment you can try at home, and it's not too expensive either.
Apply an anti-cellulite gel or oil first, then squeeze the sides of the rubber cup, place it over your skin then release and drag the cup along, moving vertically, then horizontally, and finally in a zig-zag motion. We recommend Indemne BIG Bubble-in cup (available on Amazon).
For optimum cellulite-busting results, cupping should be done three or four times a week for between five and 10 minutes.
Use with an oil such as Nuxe Body Contouring Oil for Infiltrated Cellulite (available on Amazon).
You may also be interested in..
Best-selling cellulite massagers
Stuck for inspiration? Check out our list of best-selling Amazon products!
Last update on 2022-05-13 / Affiliate links / Images from Amazon Product Advertising API
Wise Living Magazine has included affiliate links to products and services in this article where we may receive a small fee to support the running of this site if you make a purchase.