Previously a niche proposition that you had to hunt to find, refillable cosmetics products are breaking into the mainstream as more and more people take steps to reduce their environmental impact.
The latest sign consumers are increasingly aware of the dangers of plastic pollution, beauty conglomerate P&G has just unveiled its first-ever reusable and refillable aluminium bottle system, producing pouches that use 60% less plastic than standard bottles.
"We need to start turning the tide on the plastic waste crisis and there is no time to waste when it comes to protecting our planet," said Artur Litarowicz, senior vice president and general manager of haircare for P&G Europe. "That is why I'm thrilled to announce a new packaging innovation called the 'good refill system'."
Launching with products from Head & Shoulders, Pantene, Herbal Essences and Aussie, the scheme is set to start next year, but you don't have to wait until 2021 to start using eco-friendly alternatives in your bathroom.
Refillable toiletries – 5 reasons to switch
Here are five reasons why you should make the switch to refillable products now…
1. Reduce plastic use
This is the most obvious – and important – reason. According to data from Zero Waste Week the beauty industry produced more than 120 billion units of plastic packaging in 2018, but with only around 30% of this being recycled, a huge amount of plastic ends up going to landfill.
Refillable products are usually packaged in recyclable pouches or larger containers that cut down the amount of plastic used compared to smaller bottles.
According to research carried out by Bower Collective, which sells a range of reusable dispensers and refill packs of bathroom and household products, households could eliminate the equivalent of 84kg of single-use and unrecyclable plastic waste per year.
2. Save money
Whenever you purchase a bottle of shampoo, conditioner or any other beauty basics, you're not just paying for the product inside, you're also paying for the packaging.
When retailers reduce the amount they spend on packaging, they're able to pass on savings to the consumer, meaning you can end up paying less when you buy a refill pack. Prices vary, so it's worth shopping around, but as an example, a standard bottle of Ouai Thick Hair Shampoo costs £7.33 per 100ml, but a 946ml refill bottle works out at £4.65 per 100ml (both available at Cult Beauty).
3. Get more out of your products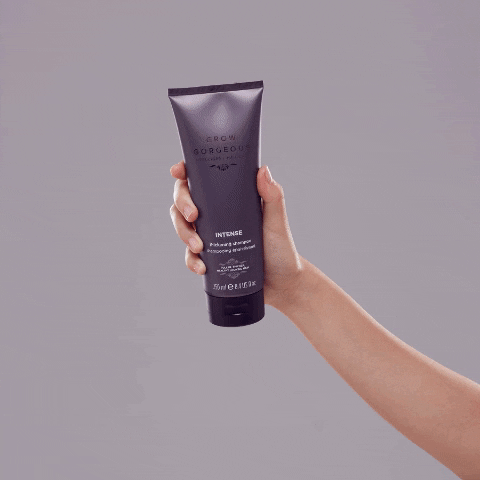 Who hasn't stood in the shower desperately trying to squeeze the last few drops of shower gel out of the tube? Or resorted to cutting it open and scraping out the remnants because you've forgotten to buy a new bottle?
By investing in good quality dispensers with pump tops, you'll never have to squeeze or scrape again, and with a big refill pouch safely stowed in the cupboard you can top it up whenever you need, meaning fewer last-minute dashes to Boots on your lunch break.
4. Easy to use
Think refilling is a faff? It's super easy. You can either use the original bottle you bought the product in, or buy a separate dispenser. Simply unscrew the top, pour in your product, replace the top and you're good to go.
5. Tidy up your bathroom
If your shower has turned into a graveyard for half-empty cosmetics bottles, usually balanced upside down to try and coax the last of the liquid into the cap, refills will revolutionise your bathroom set-up.
Instead of all those bottles, attractive ceramic or glass dispensers labelled for shampoo, conditioner and shower gel are much more aesthetically pleasing and cut down on mess.