As the famous saying goes, home is where the heart is – and our sanctuaries have never been more worthy of being shown a little love.
This year has sparked up our interest in comforting homewares and stylish decos like never before – which certainly helps make Christmas gifting a little easier.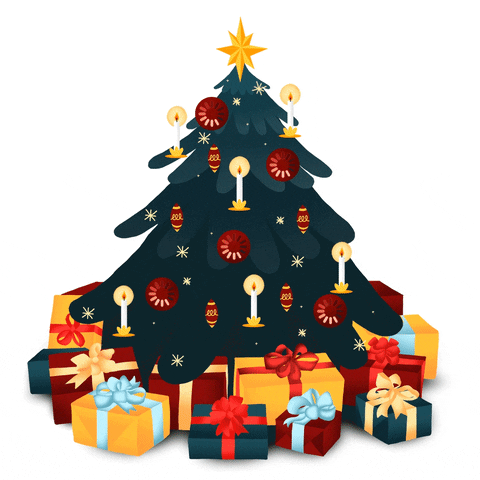 The world of interiors has us spoiled for choice, with so many bright ideas out there – at a good range of price points too.
Want to treat your favourite homebody this Christmas? These gorgeous goodies are just a click away…
1. Paige Dinnerware: Teapot, £8, Large Cup and Saucer, £4, Sugar Bowl, £3, Large Dinner Plate, £6, Pack of 4 Vermont Dove Grey Napkins, £8, Dunelm
From breakfast to brunch and mouth-watering canapés, when it comes to festive food and entertaining, everything looks better and fresher on a winter white plate. Plus this classic look will never go out of style.
2. Angel Strawbridge 100ml Diffuser – Forest Embers, £10, Argos
Think woodland walks and seasonal notes of forest embers inspired by the TV star's French castle, and now you can enjoy the subtle scent of wild flowers without actually having to 'escape to the chateau'.
3. Gold Stars & Moon Print Star Bowls, £16, Cath Kidston
Star decos are top of our wish list, and this darling duo comes ready packaged in a Christmassy box. Ideal for serving snacks, or can be used as a jewellery or trinket tray.
4. Gold Swan Coasters, £16, Next
An elegant swan-shaped coaster will not only glam up a cocktail trolley, it'll stop any sticky Snowflake Martinis from smearing your glass coffee table too.
5. Millfield Rose Siberian Fir Diffuser, £20, Cath Kidston
This pretty reed diffuser stands out for its cute pom-pom topped reeds, and will bring the refreshing, woody scent of Siberian Fir straight to your door, with top notes of cedar, silver birch and fir balsam.
6. Monkey Bottle Holder, £20 (other items from a selection), Dunelm
Your best bottle of Bordeaux or Chilean carmenere deserves to be seen, especially in the safe arms of this beautiful baby monkey.
7. Cutch The Self Embrace Candle, from £20, Cutch
As well as gorgeously illustrated packaging representing the power of healing and self-care, this scented candle has calm-inducing properties, with soothing scents of lavender oil, eucalyptus and rosemary. With a base note of patchouli, dark musky aromas offer earthy delights too.
8. Moorlands Heart Tea Antler, £24, Argos
With a nod to Nordic and modern rustic, these attractive antlers have been sculpted into a striking heart shape design with a point for three tealights. Ideal for a dream retreat in the woods, or atop a sideboard for a Scandi, homely feel.
9. Set of 4 Highgate Goblets by Artland, Amazon
Gem coloured glassware always looks inviting, and it's especially handy when you're with friends and family (wouldn't that be nice!), as you can keep an eye on your chosen shade – and make sure no one's pilfered you're precious last drop of pinot grigio.
10. Nomu Green Glass Decanter, £27.50, Oliver Bonas
Decanters are definitely having a moment, with the trend for drinks trolleys and entertaining at home. Vintage inspired and offering a symbol of sophistication without being too spenny, this one offers just the right measure of joy.
11. Shepherd of Sweden Christmas Stocking, Amazon
With a cosy, country look and timeless appeal, this longhaired sheepskin-trimmed stocking will look just as desirable hooked onto a kitchen dresser or cupboard, as it will a mantelpiece. And don't be surprised if a toddler tries it on for size – we would given half the chance!
12. Legs Eleven Brass Pen Holder, £29, Audenza
With some of us restyling our workspace and the chance to channel some personal creativity, for those hankering after a few feel-good funky desk accessories, this artisan pen holder ticks all the right bijoux boxes.
13. Riva Home Paoletti White Christmas Reindeer Cushion, Amazon
Some might say you can never have too many Christmas jumpers. Likewise, you can never have too many reindeer scatter cushions at this time of year. Along with a fetching design, sparkling sequins and a metallic thread running through, this one's embellished with white pom-poms.
14. Canopy Vase Trio, £30, Southbank Centre Shop
Handmade from recycled glass, this set of miniature vases can be used as bulb planters or for tablescaping. Simply fill them with a sprig of festive berries or pussy willow and come springtime, you'll have a string of bulbs.
15. Forest Dawn Hedgehog Family Table Lamp, £30, Argos
A spiky collectible, who could resist this sweet table lamp to lighten the mood? Quirky and cool, it'll work anywhere, from desks to living rooms to hallway nooks. If your budget can stretch to two, they'd look great as a pair placed either side of a sofa.
You may also be interested in…
Wise Living Magazine may receive a small commission to help support the running of this site from purchases made from links on this page, or some links may have been sponsored to be included in the article. Affiliate or sponsored links do not influence our editorial or articles published by Wise Living.