It's cold, it's dark, and everyone's feeling very 'January'. So, rather than totally give up drinking for a month (unless you want to, of course), why not make a deliciously warming glass of wine an end-of-week treat you can look forward to?
Pop a log on the fire, cosy up under a blanket and sup on a velvety-rich red while you chat with friends, read a good book or catch up on some telly. Care to join me?
"Drinking less, but better, is a key winter theme for wines," says Deborah Zbinden, communication and consumer marketing manager at wine company Hatch Mansfield.
And although a great Chablis can pair perfectly with a hearty fish pie, champagne pops with deliciousness as we tuck into cheese and we all continue to glug back the rosé, it's the season for ravishing reds, says Jamie Matthewson, buying manager for wines at Waitrose & Partners.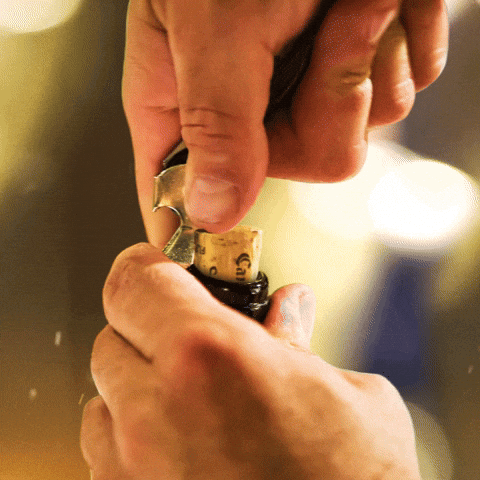 "For many, red wine is the go-to during winter," he says. "Who doesn't want something rich and full when it's chilly outside? I love a Terre di Faiano Organic Primitivo for this reason."
It's a great time to try new wines as well, notes Marks & Spencer wine specialist Beth Kelly: "Our Appassimento Rosso Puglia Rocca Pagliara is from Puglia at the foot of Italy, a region that specialises in rich, powerful wines which are perfect for winter.
"Malbec may usually be associated with Argentina but it's also grown elsewhere – we have delicious examples from Bordeaux and Chile. Or try a wine from a famous region's neighbour – the villages in the Rhone, which surround Chateauneuf-du-Pape, offer great value for money but the same rich, full-bodied character, such as Lirac."
Here are nine beautiful bottles to get you through the gloomiest month of the year…
1. Lirac Les Closiers 2017, £10, M&S
A little bit of spice warms the cockles late at night, and this deep, elegant red bursts with berry flavours. It's a perfect match with a Friday night peppery steak.
2. KWV The Mentors Orchestra 2016, £14.95, Slurp.co.uk
You can't beat a Bordeaux-style blend on a chilly Sunday evening, and this top drop oozes aromas of blackcurrants and berries, with a hint of dried herbs. The intense concentration contains tangs of sweet fruit, and pairs delightfully with a weekend casserole.
3. Hacienda Cunaco Gran Reserva Cabernet Sauvignon 2018, £6.99 (was £8.99), Aldi (currently only available online)
This wine has spent 10 months spent in French barrels, giving it an intriguing smokiness, with bold blackcurrant notes. It's a classic Chilean Cabernet.
4. Emiliana Organic Malbec 2018, £9, M&S
Popping with notes of blackberry, cherry and vanilla, this young wine is delicious with a meaty curry or stew at the weekend.
5. Villa Maria Private Bin Merlot/Cabernet Sauvignon, £9.50, Asda
This merlot/cab sauv is beautiful blend of cassis, red fruits and dried herbs. It's absolutely begging to be drunk alongside a Sunday roast beef and all the trimmings.
6. Irresistible Chilean Carmenere, £7, Co-op
An elegant wine, with flavours of plum, fig and a twist of black pepper, it's an easy drinker, and pairs perfectly with most meaty winter fare.
7. Exquisite Australian Shiraz 2016, £5.79, Aldi
If the smack of succulent black cherries, ripe black plums and blackberries sounds like heaven in a bottle to you, this is the bargain buy to stock up on. Quaffable on any night of the week.
8. Appassimento Rosso Puglia Rocca Pagliara 2018, £9, M&S
This powerful little number is a bit of an all-rounder, blending together negroamaro, merlot and primitivo. It can match hearty meat dishes, cheese plates or even chocolate desserts – what's not to love?
9. Terre di Faiano Organic Primitivo, £9.99, Waitrose & Partners
Full bodied, with an intense ruby-red colour, the silky texture brings big, bright flavours of dark cherries and chocolate. It's an utter delight for winter.