Ever the adventurous bunch, it turns out Britain's favourite sandwich filling is cheese.
Warburtons conducted a survey into this important topic, and found Brits prefer a plain cheese sandwich over fillings like egg mayo, sausage or cheese and onion.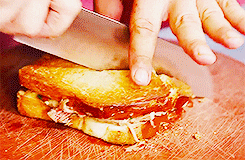 Sure – you can't go far wrong with a Cheddar sarnie, it's a classic for a reason. But what if you're looking to spice up your lunch?
If you can't bare to move very far away from Gouda or Brie, here are some more adventurous and complex cheese combinations to try out.
1. Cheese, honey and instant coffee
If you're a fan of Jamie Oliver's 30 Minute Meals (which aired in 2010, believe it or not), you'll already know this trick. He recommends a slice of Manchego, a drizzle of honey and instant coffee sprinkled on top. Don't knock it until you've tried it, because it really is an unexpectedly killer combination. Oliver doesn't put his in a sandwich, but what could be better than this trifecta between fluffy slices of bread?
2. Cheese and peanut butter
Sure, this isn't exactly the fanciest of combinations. However, it at least has ease going for it, because you'll have all the ingredients in your house. It's basically a scientific fact that peanut butter goes with everything, and even though it's rarely paired with goat's cheese, it's actually a match made in heaven. If you're a PB and J fan and feeling particularly adventurous, add jam to your sarnie, too.
3. Cheese and dates
You'll specifically need blue cheese for this one – and who said that the humble cheese sandwich couldn't be fancy? Dates stuffed with a tangy blue is an amazing addition to any cheeseboard, as it's the perfect blend of salt, sweet and cream. All you need to do is put it all in a crusty roll for that extra crunch.
4. Ham, cheese and pineapple
We recommend making this one a grilled cheese, because then you'll basically feel like you're eating a pizza. While pineapple on pizza might be a controversial choice, it's less so in a toastie (we promise). Try adding jalapenos for that extra kick.
5. Raspberry, cheese and chocolate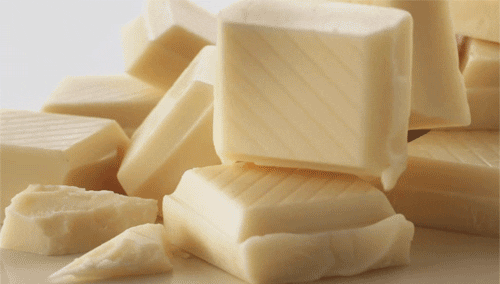 It's no secret that cheese and chocolate go perfectly, so treat yourself to a dessert sandwich. If you're not quite brave enough to go for white chocolate with Brie, start off with cream cheese to ease yourself in and work your way up. For an extra deliciously unhealthy kick, fry this sarnie like French toast – but maybe don't indulge in it every day.
6. Cheese, apricot and walnut
Pick a creamy mozzarella, pair it with the juicy sweetness of fresh apricots and the crunch of some walnuts, and you've got the perfect summer sandwich. Cheese is often paired with figs or pear – you might not be as used to apricot, but it has very much the same effect.
7. Apple, cheese and bacon
We've already mentioned cheese goes well with fruit, and apples are no exception. That's not exactly the most groundbreaking of combinations, but what about adding some bacon into the mix? The salty crunch complements the smooth sweetness of the rest of the sarnie.
8. Nutella, cheese, pear and fig
The inspiration for this grilled cheese sandwich comes from food blogger Cake n Knife, who uses Brie in her recipe. Despite the chocolate spread, this actually is a savoury sandwich – and fruit means that it's healthy, right?
How to make Genevieve Taylor's rainbow chard, cheddar and mango chutney cheese toastie
ADVERTISEMENT