You've likely heard of green beauty – natural products that are sustainable and good for the environment – but what about blue beauty?
This eco-friendly beauty industry trend is all about considering the full life cycle of a product, and the environmental impact it could have, particularly in relation to the ocean.
Here's what you need to know…
What is blue beauty?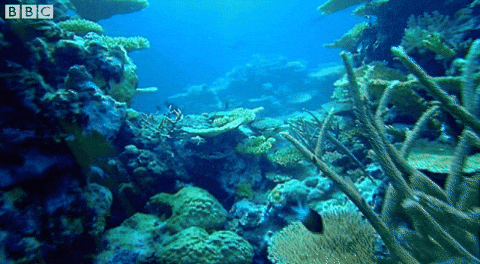 Founder of beauty service Beauty Heroes, Jeannie Jarnot, came up with Project Blue Beauty, which champions a 'blue' approach to beauty. "Green initiatives, like recycling and using sustainable supplies, are important steps to creating a more eco-friendly business," says the project's website. "Blue initiatives take it a step further. They are intentional actions to positively impact not only the business, but the community, oceans, air and planet at large."
There's a specific focus on the impact brands have on the oceans, and the movement encourages brands to adopt reusable or refillable packaging, to avoid waste ending up in the sea and damaging ecosystems.
Kapua Browning, founder of Honua Hawaiian Skincare, told American Spa: "Blue beauty is about taking that extra step to be mindful about how you are impacting the environment. I believe the word 'blue' initially came from the idea of creating products that support our oceans' health, but blue beauty has evolved into so much more. Brands are becoming more intentional and looking at everything from ingredient sourcing, packaging, and marketing pieces, to the non-profit partners that they support."
How is it different to green beauty?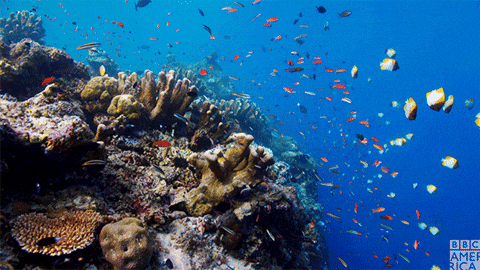 Blue beauty is a step above its green counterpart. While green beauty focuses on using natural, sustainable materials in its products, blue beauty has a bigger picture approach.
It's about considering the full life cycle of a product – packaging and all – to make it as environmentally friendly as possible, and reduce the impact it could have on the oceans. There's also a philanthropic aspect to it, with many blue beauty brands donating to charities.
What are the major issues for blue beauty?
Its ocean sensitivity means the impact beauty products can have on coral reefs is a massive consideration.
Hawaii has banned sunscreens containing two chemical ingredients linked to the bleaching of coral reefs: oxybenzone and octinoxate – the ban comes into force in 2021. Blue beauty items can offer alternatives, and avoid other ingredients that have the potential to damage the environment too, like parabens and palm oil.
How are beauty brands stepping up?
The point of Project Blue Beauty is to connect people with brands and inform "you of their blue initiatives, from reduced packaging to ingredient transparency to environmental philanthropy".
Take lipstick brand Axiology, available on ASOS. It sources organic ingredients whenever possible – including shea butter and moringa oil – and Project Blue Beauty says: "Their box packaging is made from a women-run, women-owned company where paper trash is collected from the island of Bali and hand recycled and turned into boxes. This prevents trash build up and offers jobs to women in a developing country." Axiology also reuses packing material from a furniture company local to them, donates to animal welfare organisations and doesn't use palm oil.
You may also be interested in…